Skip to Content
Ideal Atmosphere for Your Business
Keeven Heating and Cooling offers a wide range of innovative solutions for your commercial HVAC needs. Whether it's a new commercial project or retrofitting new equipment in your existing structure, you should always trust our expertise to help get the job done and your production back on schedule.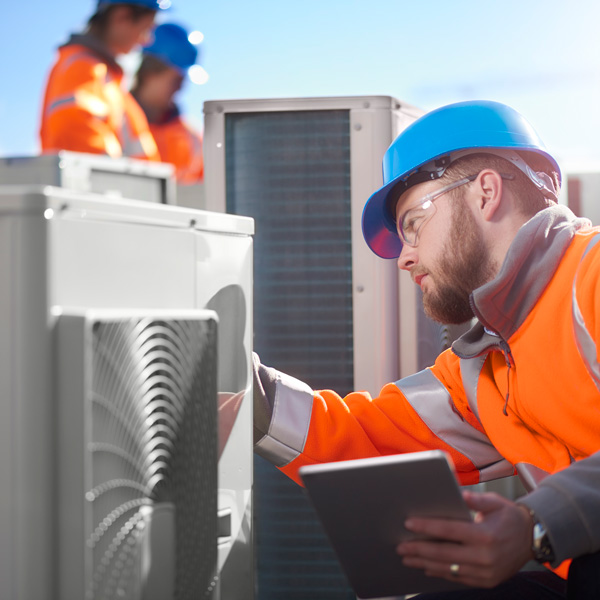 Commercial HVAC Maintenance Services
Routine HVAC maintenance is necessary in order to ensure that your system stays up and running for as long as your facility does. Our team offers commercial HVAC maintenance services so that you can continue to rely on your system. Included in our services are routine inspections and cleanings. Having your system regularly inspected allows our experts to catch issues before they turn into large, costly problems. Having our team clean your system regularly is necessary to prevent blockages and build-ups. Keeping your system clean and free of debris and dirt allows it to continue functioning at its maximum capacity. Our experts don't just install and replace systems, but they care for them. With our team on your side, you can continue to feel confident in your HVAC system's ability to keep your commercial facility at the right temperature.
Repair Services for Your Business's HVAC System
We offer comprehensive HVAC repair services to commercial building owners throughout the area. With our repair services, you can avoid replacing your system sooner than you need to. When it comes to repairs, we use only the best materials and parts to ensure the maximum functionality of your system. As a business owner, you know how important it is to stay on top of your budget. With our repair services, you can prevent your HVAC system from experiencing larger, more costly repairs or even replacements in the future. During our routine maintenance check-ups, we will catch any issues that could create problems and repair them quickly so that your system can continue to cool and heat your facility as necessary. Don't wait to have your system repaired. Our team stays at the ready to help you keep your facility up and running.
Contact Us Today
For more information concerning the systems we use for maximum commercial heating efficiency, or to schedule your personalized consultation with us, contact Keeven Heating & Cooling today at 636-583-0015.
Let Us Show You How You Can Save Money on Your Energy Bill!